THE AOTB FEED FUND
We are releasing the AOTB Feed Funders NFT collection featuring our most popular shark, the Leopard shark. AOTB Feed Funders NFT collectors will have an opportunity to be chosen for VIP experiences at the Aquarium including feeding the sharks.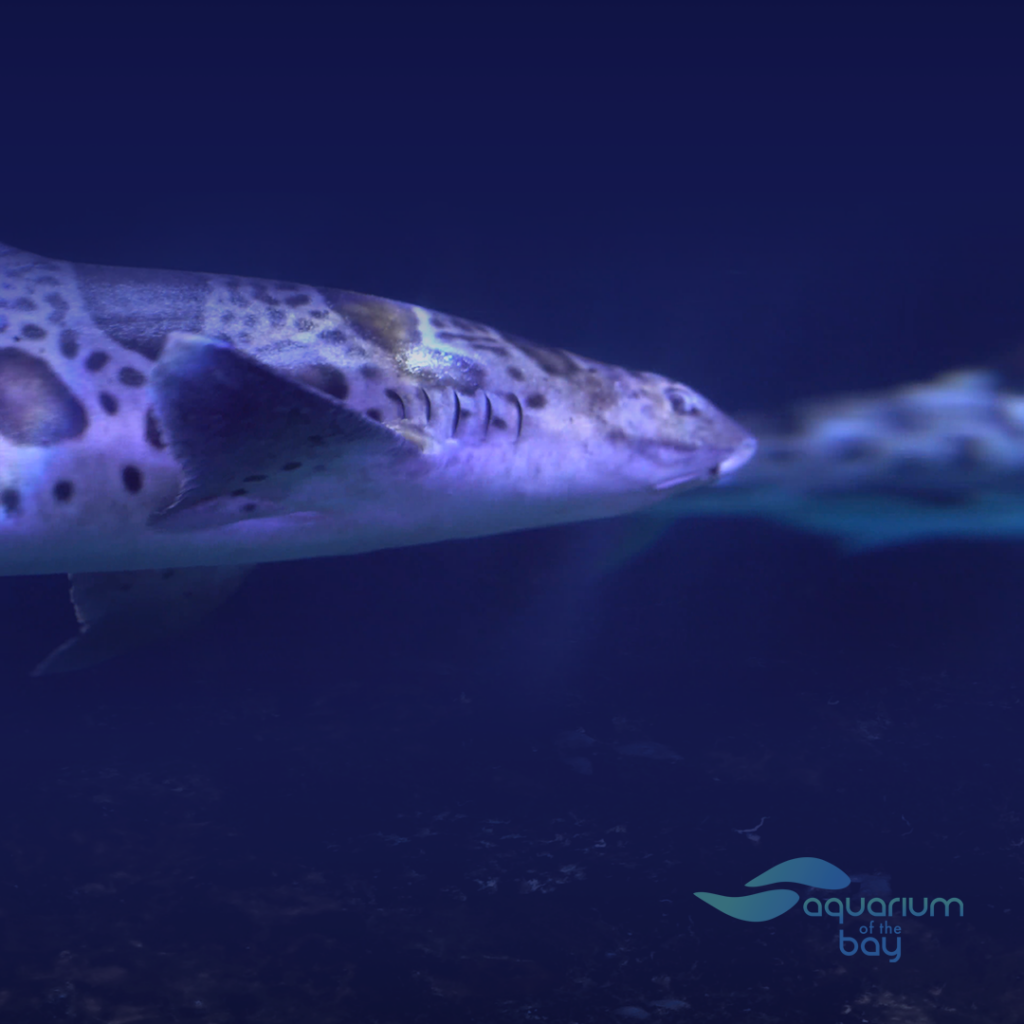 The AOTB Feed Funder NFT
Dive into our Feed Funder community for the chance to win a unique interaction with our most famous bay area shark. Each NFT was created from a frame of an original AOTB Leopard shark video.
Now accepting credit cards

Be the Movement
Join our community!
Aquarium of the Bay is a non-profit, Smithsonian Affiliated Aquarium on PIER 39 in San Francisco. We rely 100% on ticket revenue and donations to operate our institution. Becoming a part of the Feed Funders Aquarium of the Bay community through this NFT will enable experiences to engage beyond a normal visit to the Aquarium. You'll have the chance to win a VIP experience and participate in a shark feeding right here at the aquarium of the bay! Beyond the chance to win the VIP experience, involvement in this community will enable you to be an Aquarium ambassador or an extension of our mission through awareness and action.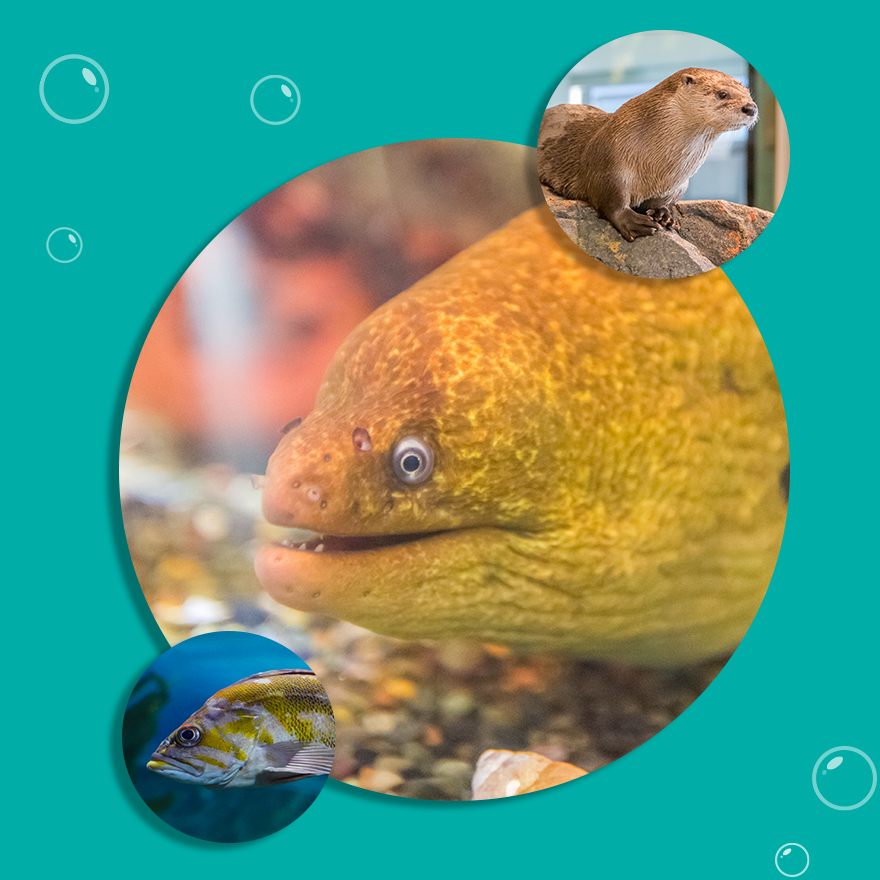 AOTB NFT Roadmap
June 8, 2023 – World Ocean Day Celebration. Enjoy a memorable VIP experience at the San Francisco's Aquarium of the Bay and BayEcotarium with our VIP Pass. The VIP Package includes an exclusive four-course dining experience in the aquarium's tunnels, a VIP-only dive presentation featuring our Youth Ocean Ambassador, and access to the main celebration of World Ocean Day on the third level, featuring a range of indoor and outdoor activities.
May 20, 2022 – Drawing to feed sharks (4 tickets).
April 20, 2022 – Drawing to feed the sharks (4 tickets).
April 14, 2022 – 12 PM CT, ViciNFT Q&A Session LIVE- Starting with this event, we will have weekly live Q&A sessions on all things NFTs, wallets, and blockchains. These live events will be hosted on Zoom and are an excellent opportunity to get your questions answered directly by our Vici team. Register Here.
February 24, 2022 – AOTB Feed Funder NFT drop.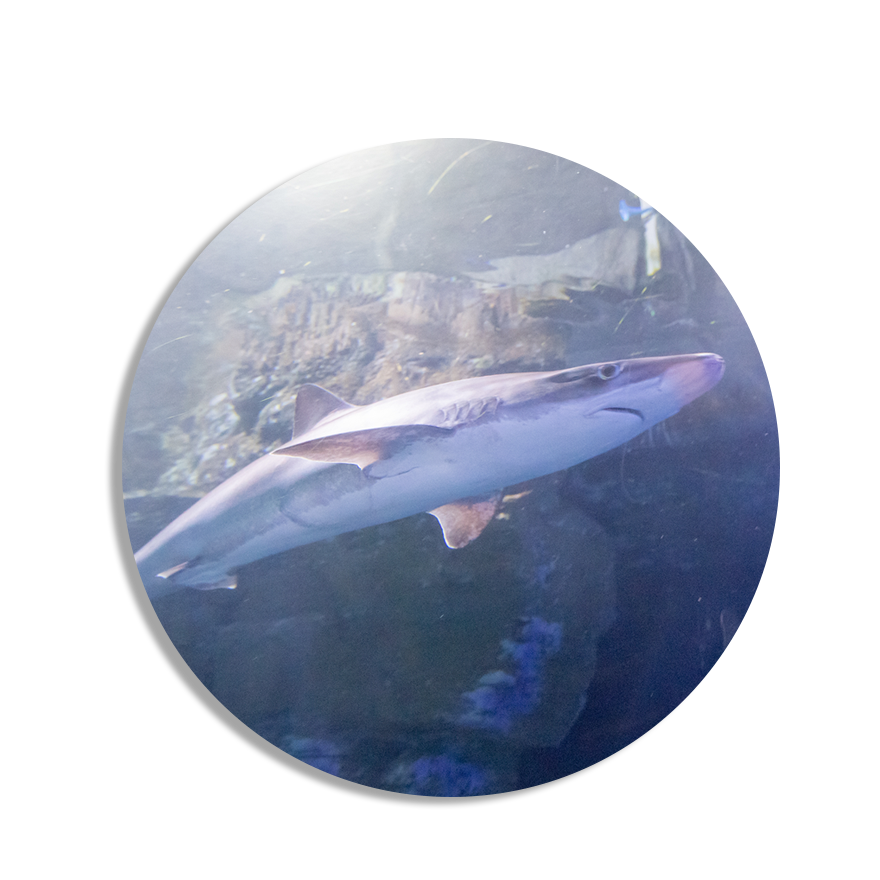 Feed a shark!
AOTB Feed Funders will have the opportunity to win a chance to feed a shark in the Aquarium. Random AOTB Feed Funder NFT holders will be chosen as the winner of 4 tickets to feed a shark in the Aquarium. Check out our AOTB NFT Roadmap for our release dates on our NFT drop and winner announcements.
Order NFT
Order a Feed Funder NFT and receive a digital wallet filled with goodies such as the digital artwork and Vicinity Community Charity Token. If you already have a digital wallet, please provide its address in your cart before checkout and we will delivery your NFT to its address.
Receive your wallet & NFT
After your purchase, you will receive instructions to access your wallet and mint your NFT. If you provided your wallet's address, you will receive instructions on how to view your NFT.
Connect to Opensea.io
Your digital wallet provides access to view, store, and gift your NFTs on Opensea.io. More information to come! Eco Friendly NFTs
Our AOTB Feed Funders NFTs are developed using the Polygon blockchain. Unlike other blockchains, the Polygon blockchain consumes only a fraction of energy, leaving behind a smaller carbon footprint. Since oceans are the frontline of climate change, we made the choice to use the most energy efficient blockchain technology to create our AOTB Feed Funders NFTs. This aligns with our pursuit to enable climate resilience and ocean conservation on local and global scales through actionable change.
What is an NFT?
NFTs, also known as Non-Fungible Tokens, are one-of-a-kind digital items that are managed on the blockchain. Due to its non-fungibility, NFTs cannot be replaced with digital and fiat currencies since it is a unique token of its own value. These tokens work as digital certificates that are stored on a verified public database, known as the blockchain. Examples of NFTs include artwork, collectables, ownership certificates and more.